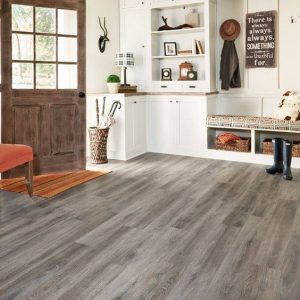 WPC
In the WPC collection, there are several colors of vinyl offered including back drops made of cork with a thickness of 1.5 MM. As this collection is installed in the same manner as floating floors, no glue is needed to perform this work. The products of the WPC collection can be installed practically anywhere in a home. This option offers a additional acoustic and heat insulation feature and when it is installed directly on the concrete it imitates wood quite nicely.
Are you working on a floor project?
Whatever your flooring needs, we can help you! For more information, please do not hesitate to contact us. We will be happy to provide you with the necessary information to complete your project.